Orlans announced today that Founder & Executive Chair Linda Orlans was named an award winner of the inaugural #NEXTPowerhouseAward honoring the most influential women in the mortgage industry. The winners are celebrated for being technologically innovative, sharing new ideas and pushing the limits to keep their companies and the industry moving forward.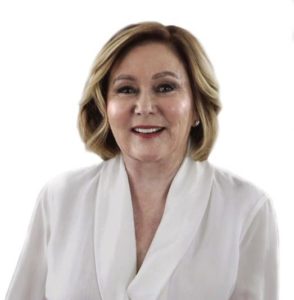 Linda has been recognized for numerous accomplishments throughout her career. A few highlights include becoming the first woman Chair of the Board of Trustees, Michigan State University College of Law, the inclusion of Orlans PC as a member of the National Association of Minority and Women Owned Law Firms (NAMWOLF)—a highly selective organization of minority and women-owned law firms, being a current member of the United States Supreme Court Bar and the State Bar of Michigan, and the co-founder of Women Executives in Banking (WEB) an organization dedicated to furthering the personal and professional growth of women executives in the banking industry.
A self-made business leader, attorney, pioneer, philanthropist, and influencer, Linda Orlans has built multiple businesses with innovation and compassion at the center. Throughout her career, she has revolutionized the real estate and legal worlds. Well before it was common, Linda introduced the flat fee model and a paperless workflow process that incorporated electronic records into her law practice. Her companies have also been early adopters of time and money saving technology like Remote Online Notarization and eTITLE's eZTRACKER and eZESCROW, resulting in a better customer experience. As an early adopter of lean methodology and technology, she implemented Lean Six Sigma training for her entire staff resulting in increased process efficiencies and a five-star customer experience.
Linda is an active philanthropist in the community and has established a social responsibility across her companies – actively helping the underserved, as well as championing gender equality.
"I am thrilled to receive this award. It is an honor to be recognized with such an esteemed group of successful, career-driven women each of whom strives to make a positive impact in our companies, communities and the industry," said Orlans.
About Orlans
An industry leader, the Orlans group of companies serve over 100 of the largest banks, servicers, finance companies, real estate companies, government agencies and Fortune 500 companies in America. Orlans growth is due to its commitment to keeping the needs of their clients first. For more information visit Orlans (orlans.com), eTITLE Agency, Inc. (etitleagency.com) and Revlegal (revlegalservices.com).
AboutNEXT
NEXT is an organization that is a catalyst for empowering women in the mortgage industry. It inspires women to support each other via networking, events and education/information sharing. The association encourages technology and innovation that not only enriches its membership but assists in driving the industry forward.
A list of #NEXTPowerhouseAwards winners can be viewed at https://nextmortgagenews.com/next-powerhouse-award-winners.